The Labour Party (LP) and Obi-Datti campaign manager, Mr. Oseloka Henry Obaze (OHO), has queries the motive of the apparatchiks of the All Progressives Congress (APC) over why they keep trolling the Labour Party (LP) Presidential Candidate, Peter Gregory Obi.
Mr. Obaze fired the query following the latest caught-in-the-act lousy photoshop with Seyi Tinubu, the son of the APC presidential candidate, Bola Ahmed Tinubu.
Taking to his Twitter handle, @OselokaHObaze, on Saturday, Obaze wondered how many times APC apparatchiks will photoshop Peter Obi in search for legitimacy for the government which has been adjudged a "stolen mandate" by Nigerians and international observers.
He, therefore, advised Tinubu and APC's e-rats to look elsewhere as Peter Obi's credibility, popularity and bona fides won't rub off on them through insensate photoshops and trolls.
The former Anambra State Peoples Democratic Party (PDP) candidate in the 2017 governorship election concluded with a "This is an ambitious fakery!"
The tweet reads:
"Oseloka H. Obaze (OHO) @OselokaHObaze Desperation gone awry! How many times will APC aparachiks photoshop @PeterObi? Those in search for legitimacy should please look elsewhere: @PeterObi 's credibility, popularity & bona fides won't rub off on usurpers via shopped photos & insensate trolls. This is an ambitious fakery!"
See a full copy of the photoshopped picture of Peter Obi with Seyi Tinubu below: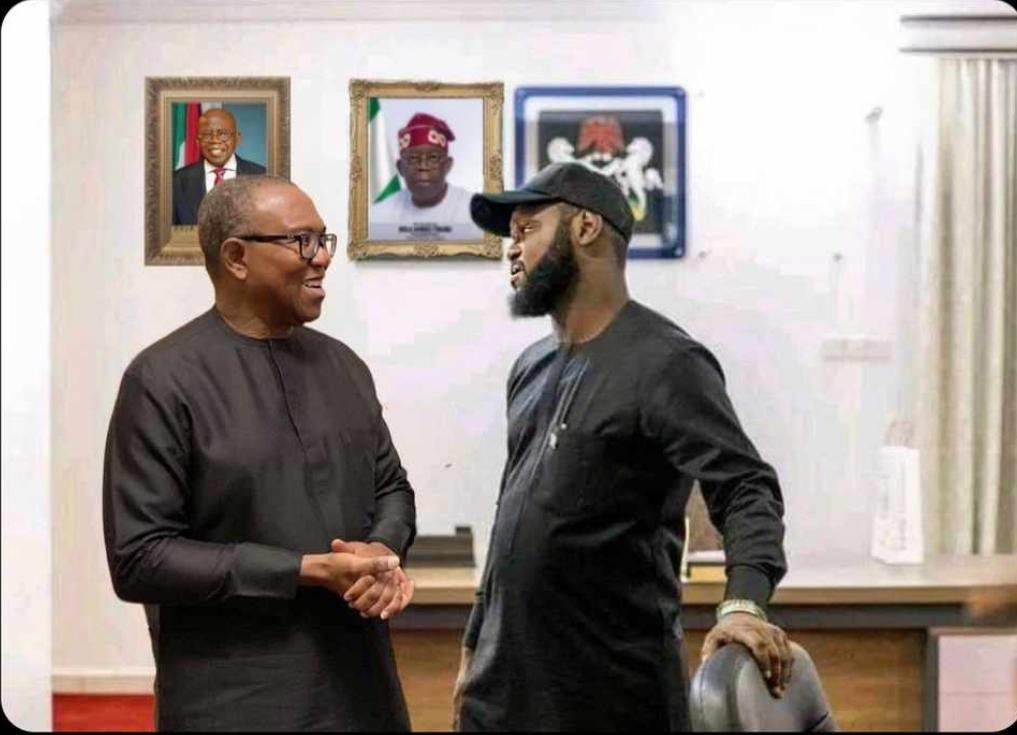 The moment the picture hit the airwaves, the Senior Special Assistant on Media to Mr. Obi, Dr. Valentine Obienyem, placed a phone call with his boss on the purported "meeting" with Tinubu's son and released details of the conversation for public consumption and to set the record straight.
The conversation between Obi and Dr. Obienyem reads:
Val: "Good morning, sir. "Sir, I know it is not true but I need to confirm to be doubly sure. It is being circulated that you paid President Tinubu's son a courtesy visit."
Peter Obi (after a throaty laughter): "Val, it appears you do not have anything doing. If that is the case, get ready now and go to Mr. Ifeanyi Orji's house and represent me at his …"
Val: "Ok.  Sir. I know it was fake news but just to confirm."
Peter Obi: "By now, you should know what I will do or not do. You know I can meet anybody if the situation warrants or depending on the subject matter. Today, there is absolutely no situation warranting such a meeting."
Ironically, just yesterday, August 18, APC apparatchiks released another badly photoshopped picture of the former Anambra State governor staring down at a curvy "sexy" lady.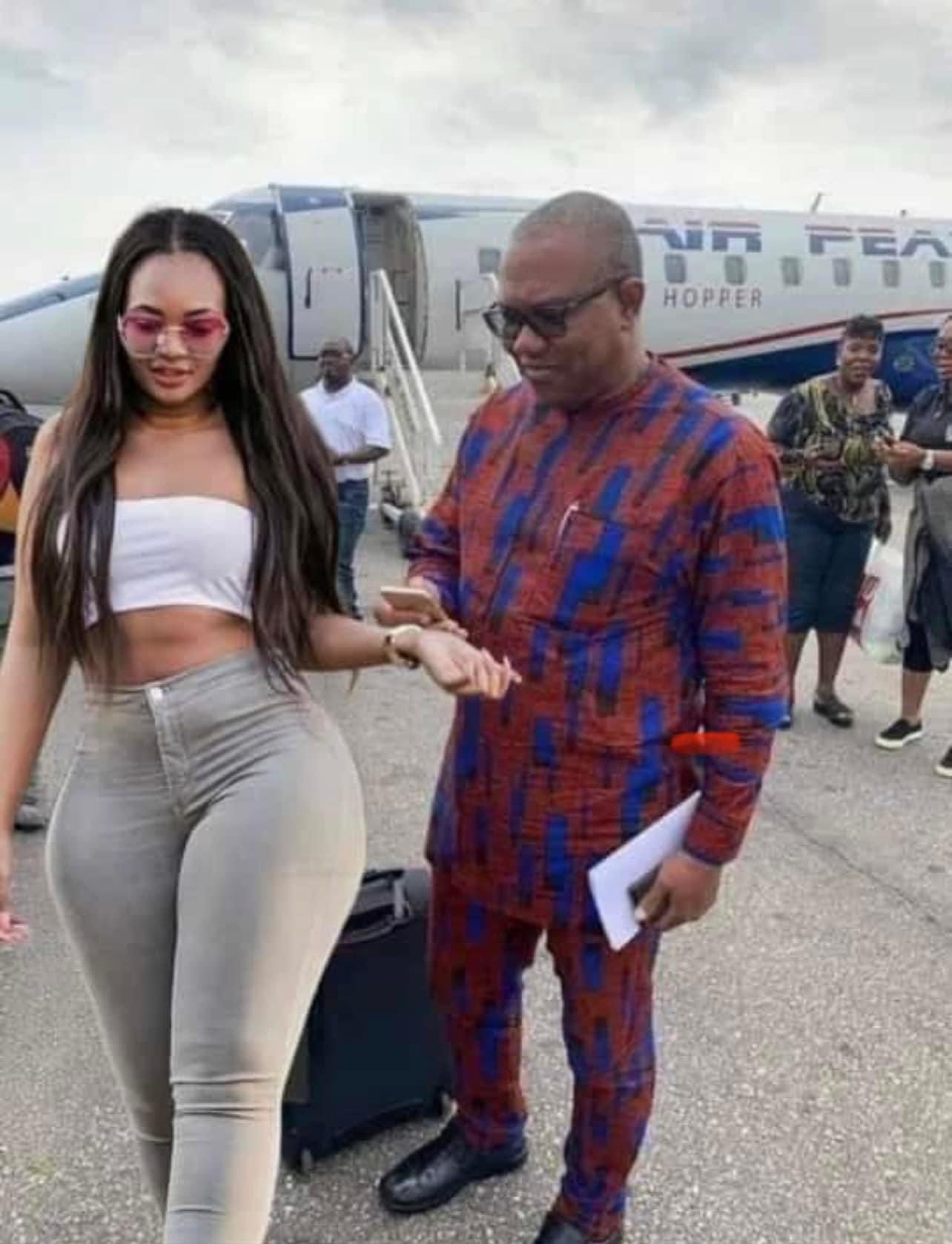 Reacting to the picture, Obaze regretted the activities of the APC recidivists, which he described as "mostly negative and disconcerting reversals".
He noted the consistent trolling of Peter Obi by APC apparatchiks who, 'like all things they do, turn originals into fake'.
Obaze tweeted:
"For 70-plus odd days Nigerians wake up to something new from APC recidivists-mostly negative & disconcerting reversals. There's been one area of consistency; trolling @PeterObi . Like all things APC aparachiks do; they turn originals into fake. See their latest handiwork. Sad!"
See a copy of the "fake" versus "original" of the photoshopped picture below as posted by Obaze on Twitter: